Gone are the days when you could use tweet adder to add thousands of followers to your account. For better or worse twitter tightened up their rules. But the goal remains the same in principal. We need to:
1) Find and follow twitter user who are into your product
2) Unfollow those who don't follow you back
Currently on my channels I'm using tweepi.com to find users to follow. A good strategy is to find a twitter user who does something similar to you then follow their followers in the hope they'll follow back.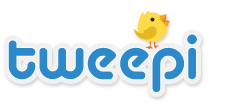 Then I'm using an android app called Followers+ to periodically unfollow anyone who ignores me.
Then it's just a question of creating useful content and engaging with people!